Хүний эрх хамгаалагч 350 байгууллага ба иргэд ОУВС-нд зээлийн хугацаа хэтэрсэний шимтгэлийн бодлогоо цуцлахыг шаардах захидал илгээлээ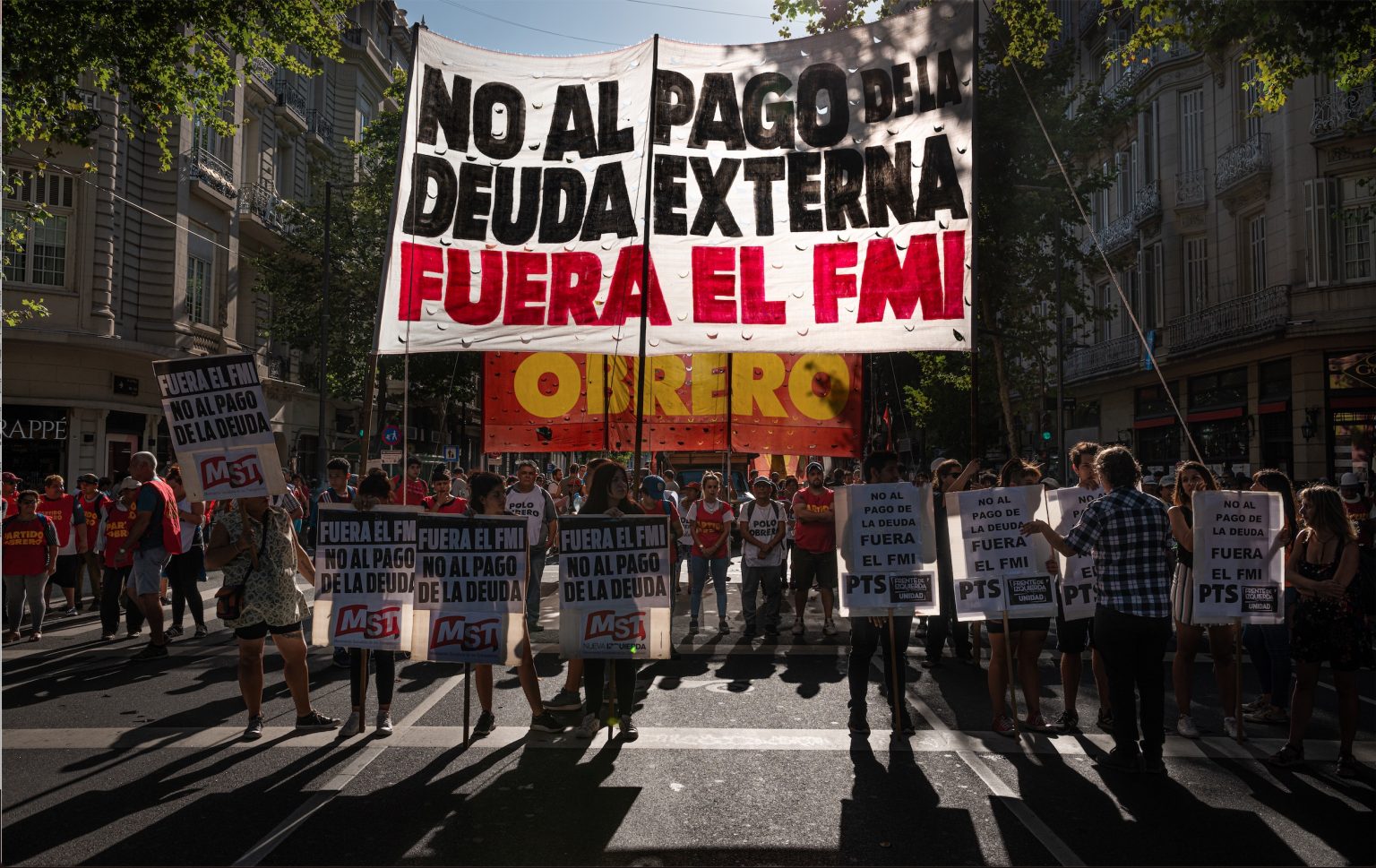 To: International Monetary Fund Executive Board of Directors
Re: IMF Managing Director's response to the UN Human Rights Council Letter of Allegation concerning surcharge policy
As the world celebrates the 75th anniversary of the Universal Declaration of Human Rights, countries are struggling to uphold those very rights in the face of multiple devastating global crises. We, the undersigned, are writing to call upon the IMF Executive Board to instruct the Managing Director, Kristalina Georgieva, to respond to the allegation letter regarding the IMF's surcharge policy sent to her on 26 August 2022 under the communications procedure of the Special Procedures of the United Nations Human Rights Council.
The letter, which was sent by seven UN human rights mandate holders and two UN Human Rights Working Groups, including the Working Group on discrimination against women and girls, detailed numerous concerns about the impact of the IMF's surcharge policy on the human rights of citizens subject to it.
The present correspondence follows a series of letters and statements, each gaining additional support, culminating on 22nd November 2022 in a letter signed by 350 civil society organisations echoing the grave concerns expressed by the UN human rights experts. It also called for the Executive Board to end the counter-productive, harmful and unnecessary policy and to instruct the Managing Director to respond to the legitimate and well-founded concerns raised by the letter of allegation.
The lack of response to the letter and disregard for the human rights system is galling and must be immediately addressed. The unwillingness on the part of the Managing Director to explain the policy's rationale and address the concerns raised by several UN human rights experts and Working Groups – concerns also documented and elaborated upon by other scholars and civil society organisations – makes a mockery of her 4 February 2022 statement in reply to the Independent Expert on debt and human rights that "IMF staff recognizes the importance of respect and support for human rights. In the discharge of its mandate the IMF contributes directly to the necessary preconditions for achieving human rights."
If the above statement were true, surely the institution's leader would be eager to put forth the case for the surcharge policy by demonstrating that the concerns raised by the Human Rights Council (and many others) are misguided or unsubstantiated. The unwillingness to respond substantively to the numerous and serious concerns raised by the UN mandate holders, among others, leads one to conclude that the Managing Director is unable to justify the policy and address the concerns about its human rights and other negative implications because there is indeed no justification for it. 
On the 75th anniversary of the foundational text of the international human rights system, the Executive Board has an opportunity to uphold, rather than undermine, the fundamental and inviolable rights enshrined in the Declaration. It should immediately call upon the Managing Director to respond to the concerns of the UN Human Rights Council and put an end to the human rights-damaging surcharge policy.